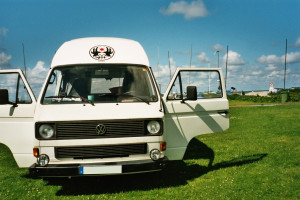 VW Transporter Magazine is the ultimate magazine for the Volkswagen Transporter line of vehicles.  The Pacific Northwest is the capital for these vehicles.  VW Transporter covers the Split Window and Bay Window to the Vanagon and Eurovan. VW Transporter Magazine covers them all. There is a wide range of vehicle in the Transporter line up. Single and Double Cabs share the pages with Syncro Westfalias, Bay Windows, and Splitties. Let's not forget the various camping options that made the platform so versatile.
Looking For Contributors!

Would you like your bus showcased here?  Do you have an interesting topic to share?  Do you have pics of an installation that you did?  If so we may be able to showcase them on the Transporter Magazine site.  We are looking for those brave souls who have taken to modifying their own vehicles.  From cutting a new sunroof to putting in a dual USB charger in place of the old cigarette lighter, we are looking for it all.
There's no need to write an article either!  Simply send us the pics with as brief or in depth detail as you wish, and we will do the rest.  Van owners, parts dealers, and other vendors are welcome to bring their experiences to the table as well.
We are looking forward to hearing from you and seeing what you have been up to so that we can begin to share these projects with thousands of other readers.
— Other Interesting Articles —
[sitecreator show="1″]
— Entries From the Blog —
[sitecreator show="2″]