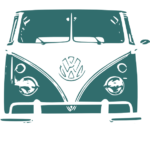 We are currently getting our site together so we can get up to speed.  There is a host of updates and upgrades coming to the site.  Some such future articles will contain a wide variety of subjects, projects, and items.  They are all going to be extremely useful and presented in a manner that will be easy to understand.
Some upcoming articles:
wheel swaps
brake upgradcs
auxiliary battery installations
understanding digifant
refrigerator issues
bodywork topics
split windows
vanagons
t5 UK models
BMW brake booster upgrades
aircooled to water cooled upgrades and swaps
restoring chrome and aluminum trim
third brake light installs
AAA memberships
parting out a van
double cabs
custom work
transmission swaps
bus showcases
military and commercial uses
engine swaps
seam and rust repair
tire topics
regular maintenance plans
stove issues
propane systems and upgrades
paint work
bay window
Eurovan
import and export of vehicles
inline 4 engines
stock rebuilds
led lighting
places to camp
top conversion projects
single cabs
lt campers
postal flares
patina craze
interchangeability
And many many more topics will be covered and written into clear and understandable articles and photo shoots.