Article by: Megha K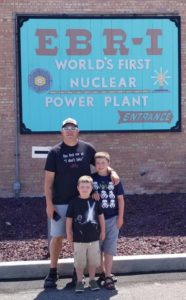 You are on your way to, well, not particularly anywhere. You are enjoying your favorite radio station with the breeze blowing through your hair. All of a sudden a unique structure catches your eye. Your intrinsic curiosity to get out there and explore is awakened. The freedom to put your thoughts into action comes only when you are riding in a VW.
No car can provide you with this ease of luxury stopping wherever and whenever you wish. This is what makes a Volkswagen so special and popular among vagabonds and lackadaisical travelers. Oddities and roadside attractions draw the VW to them with curiosity.
You are the Boss!
You decide where you want to stop or when you want to stop, and how much time you would like to spend at a place. You have complete control of your trip. Given how uncertain life itself is, this opportunity to enjoy your freedom at your own pace is not something to be missed. Something as simple as eating ice cream with your slider open demands attention from passersby.
Don your adventure hat!
Imagine the thrill of visiting a new place, discovering an attraction that has yet to become an 'attraction'. Imagine being the first to take a selfie and post it on Facebook or Instagram with the World's Largest Ball of String. Explore and satisfy your inquisitiveness. That's the way to go. Stop your Volkswagen as soon as you spot an interesting sight.  Don your hats, buck up your pants, and start exploring.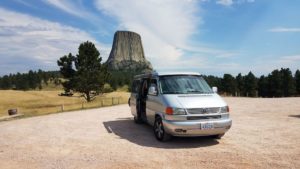 It's spontaneous! This is what Volkswagen vans were made for.
We are constantly planning – planning our work, planning how best to spend the weekend, planning where to go during the holidays, and finally planning for retirement. Isn't it time you did something spontaneous for a change?
Have a jolly good family time!
Traveling in a VW Transporter is the best way to invoke the spirit of adventure and joy of traveling in your kids. It is great to be outdoors and stopping at a new place no one has seen before, doing something different.
You will be surprised by how much more fun this is compared to the amusement parks and resort pool parties. Be spontaneous and stop.